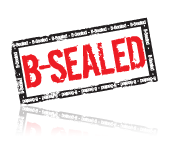 Description
The Combi seal is a pull up type seal made of nylon (polyamide) with an acetal locking jaw. This makes the seal highly resistant against extreme temperatures.
Optional customisation with corporate name, and logo available.
Applications
Courier and postal bags
Tote boxes
Security containers and medical containers
Inspection hatches
Lockers
Ballot boxes
Forensic evidence bags
Truck doors and side curtains
Key Features
Made of high quality Nylon (polyamide)
Polyacetal locking jaw
Specifications
Temperature resistance range -40°C to +60°C
Break strength 13kg-f
Customisations
Colour
Other markings
Serial numbers
Barcodes
Minimum order quantity required.
| | product code | tail length | tail diameter | tag size | shop link |
| --- | --- | --- | --- | --- | --- |
| Combi Nylon | Coming soon | 160mm | 2.7mm | 20mm x 10mm | |
Site and its contents © B-Sealed Pty. Ltd.