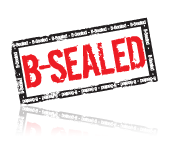 Description
X-Safe Coin Clearance Bags are single-use bags manufactured from a high strength and high abrasion resistant plastic.
Coins are filled from the top and self-sealed with tamper evident self-voiding security tape. The bags are designed to be able to carry 8-10kg coins. Bags come with white writable patch and a robust handle. They are printed with barcoded sequential serial numbers.
This bag will effectively replace the conventional way of coin clearance - using the calico bag, seal and label combination.
Key Features
Coins filled from the top, near the handle, and sealed with tamper evident self-adhesive tape
Strong carry handle resists tearing even when fully filled
White writable surface for filling out with marker & stamps
Manufactured from recyclable PE material
Customisations
Although we offer a wide range of bag sizes, materials, and printing types, you may have some specific requirements for your bag that our standard range doesn't cover.
You can customise the size, colour, material, printing, and security features of your bag. If this sounds daunting, don't worry - when you contact us, a friendly B-Sealed representative will work with you through the design and manufacture of your customised bag.
product code
size
film
printing
numbering
closure
shop link
X-Safe Coin Clearance Bag
CB2442
240mm x 350mm + 80mm handle
238mm x 280mm (internal storage space)
special blended PE clear 110 micron
2 colour
sequential numbers with 128 barcode
Security tape with void messages
Need help with choosing which type of seal? Chat with us or check out our comparison table:
Compare now
Site and its contents © B-Sealed Pty. Ltd.