Plastic Seals
Description
Short: Biodegradable additives are added to our seals to enhance the biodegradability of plastic.
Long: Additives are added to increase hydrophilic parameters to the polymer chain, thus allowing microbial enzymatic action to reduce the structure of the polymer by utilizing macromolecules within the plastic polymer.
B-Sealed recommend our customers dispose all our plastic seals properly in recycle bins.
Product Type
Fixed length seals
Pull-tight seals
Key Features
Additives added to enhance biodegradability of the plastic
Option is available on various B-Sealed's range of seals
Images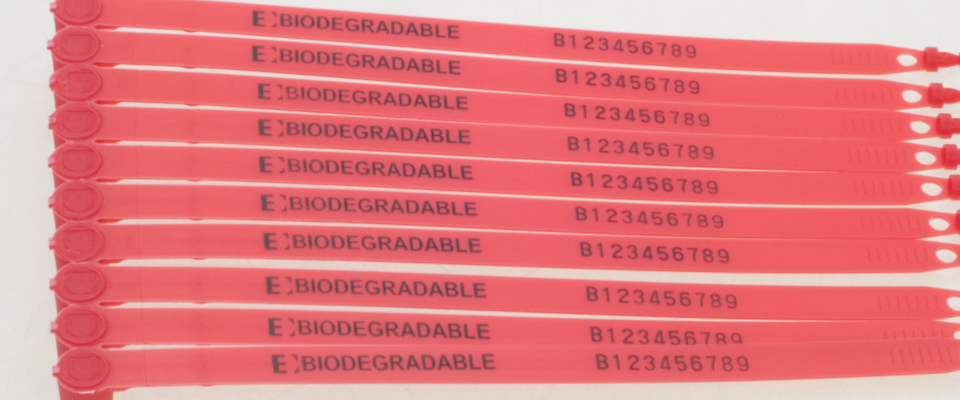 Contact us
If you require brochures or samples please don't hesitate to contact us.
B-Sealed Pty. Ltd.
PO Box 8223
Baulkham Hills DC
NSW 2153 Australia
Unit 10a, 14-16 Stanton Road
Seven Hills
NSW 2147 Australia
Telephone:
(02) 9620 5988
Fax:
(02) 9620 5899
E-mail:
sales@bsealed.com.au
Site and its contents © B-Sealed Pty. Ltd.