TeraLock
Description
TeraLock is a user-friendly variable length security seal designed with high breaking strengths in mind. A stainless steel locking jaw provides a smooth locking action and is fixed in place with a heat welded cap to enhance security.
TeraLock Type-X is the new and improved version with a tail-keeper slot above the locking chamber to provide a simple way to keep excess protruding tail from being a hindrance or safety hazard. Ruler scale along the length of the tail allows pull to tighten guide, and allows easy detection of any tampering attempt.
Applications
Cash-in-transit bags
Truck & trailer doors
Postal bags
Tote bags & roll cages
Key Features
Enhanced security as it does not stain, corrode or rust easily compared to ordinary steel
Locking mechanism cap is permanently welded to prevent tamper attempts
User-friendly and gentle on hands
Long tag allows laser-marking of barcodes, serial numbers or QR codes
Specifications
Breaking strength of 45kg-f
Capable of withstanding temperatures from -20°C to 60°C
Customisations
Colour
Logo printing
Other markings
Serial numbers
Barcodes & QR codes
Biodegradable
Minimum order quantity required.
product code
strap length
strap width
strap thickness
tag size
shop link
TeraLock 200 Type-X
TR20X
200mm
7.0mm
1.7mm
50mm x 23mm
70mm x 23mm (LT version)
TeraLock 300
TR30
300mm
7.0mm
1.7mm
50mm x 23mm
70mm x 23mm (LT version)
TeraLock 300 Type-X
TR30X
300mm
7.0mm
1.7mm
50mm x 23mm
70mm x 23mm (LT version)
TeraLock 400
TR40
400mm
7.0mm
1.7mm
23mm x 70mm
70mm x 23mm (LT version)
Images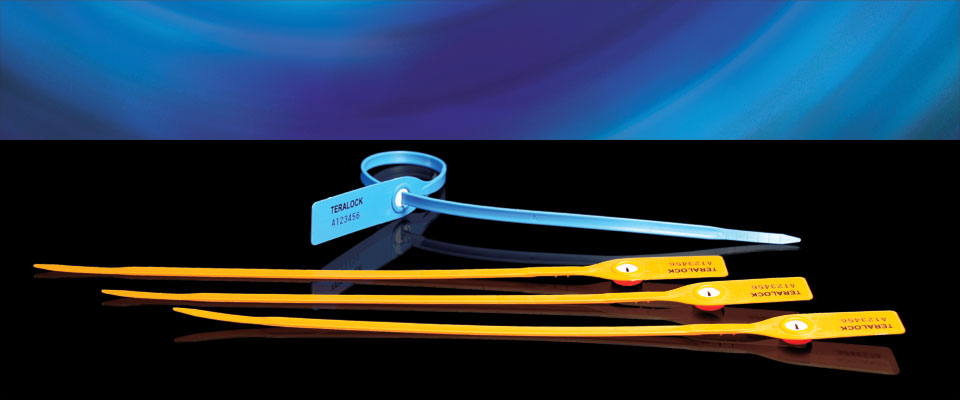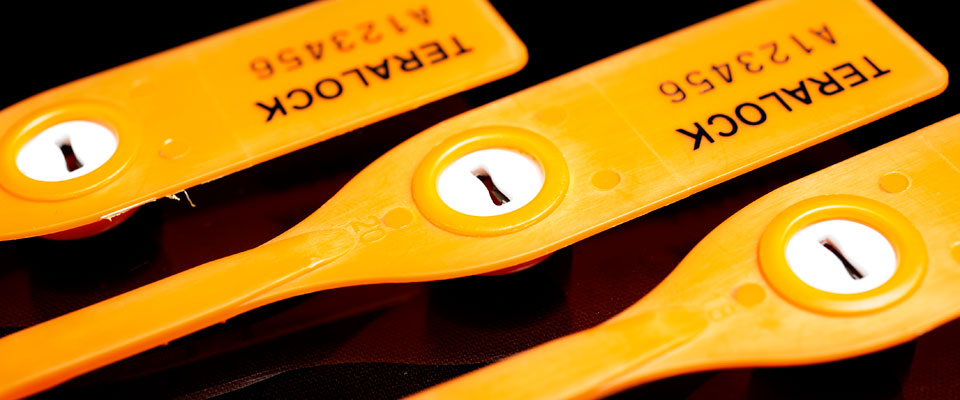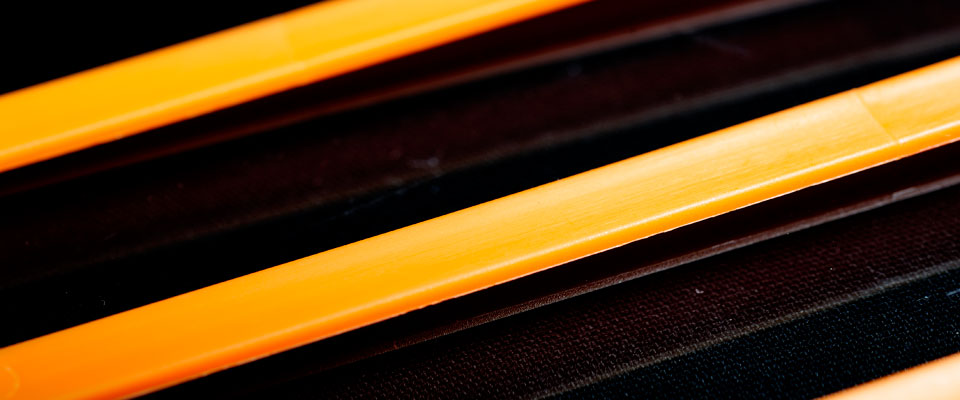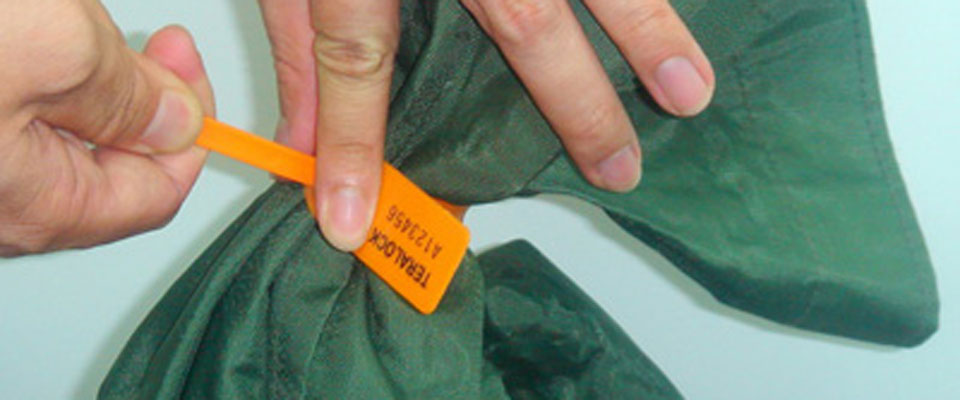 Contact us
If you require brochures or samples please don't hesitate to contact us.
B-Sealed Pty. Ltd.
PO Box 8223
Baulkham Hills DC
NSW 2153 Australia
Unit 10a, 14-16 Stanton Road
Seven Hills
NSW 2147 Australia
Telephone:
(02) 9620 5988
Fax:
(02) 9620 5899
E-mail:
sales@bsealed.com.au
Site and its contents © B-Sealed Pty. Ltd.